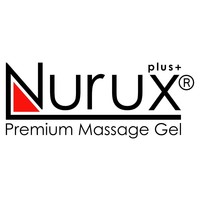 The NuruX Shake, make your own massage gel!
NuruX massage shake guarantees an exciting game between you and your partner. You will find that all inhibitions are let loose during use of this unique nuru massage shake. Have you always thought that making your own massage gel was impossible? That is certainly not the case! Here at Nuru Netherlands we offer our customers the opportunity to purchase the NuruX Shake. It concerns a massage gel which can be created by means of plain water from your tap. Whether you choose to use cold, warm or hot water, it is no problem in combination with the NuruX Shake!
The advantages of the NuruX Shake
Choose to purchase the NuruX shake here at Nuru Netherlands ensures that you can count on several interesting advantages. Initially, of course you dispose of a massage gel that is a real virtue for the skin. In addition, this massage gel is very simple and also very fast to make. As with other Nuru products is the case, also the Nuru Shake is obviously completely odorless and tasteless. Moreover, the shake can by choosing cold, warm or hot water
be created directly at the right temperature.